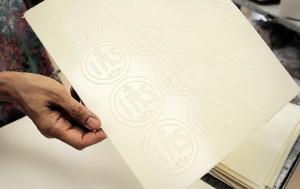 We are one of the few monasteries that still bake altar breads. We have several stoves; Raphael, Maddalena, Vincent & Benny. Breads baked on Raphael and Maddalena are a standard thickness. Vincent and Benny produce "thin" breads which are used by hospitals, nursing homes and those taking communion to the sick. To view the process involved in baking the breads in more detail, click on the video below.
---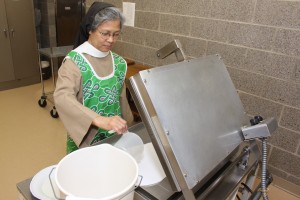 Breads are softened for two days by dampening them in our humidifiers – Archangel and El Rey. We cut the breads out on large cutters that can punch out 70 hosts at a time. We use our two single cutters to cut hosts from the leftover pieces from the large sheets. After the breads cool, they are bagged and sealed. We also distribute altar breads from Cavanagh, OCO, and the Benedictine Sisters.
---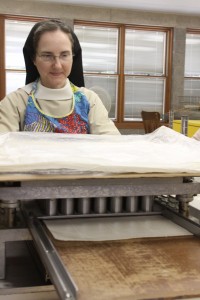 Each week we pack orders and ship them out to our accounts in the United States and Canada.
Altar Bread Video