Welcome to the Poor Clares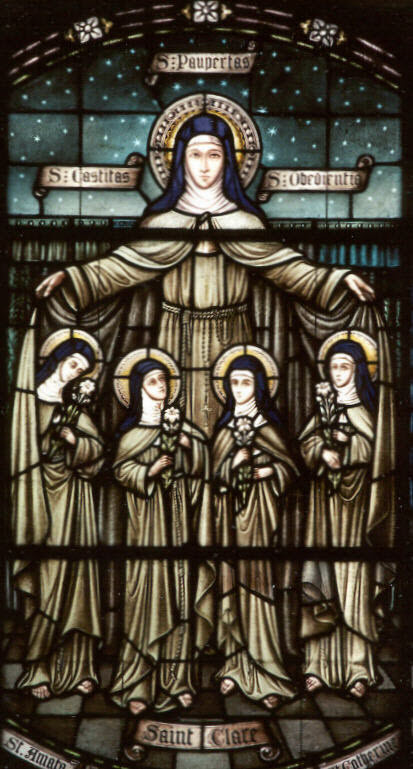 The Poor Clares of Langhorne welcome you to our website. We are a contemplative community and part of the Franciscan family. Our lives are dedicated to praying for our Church and our world. We invite you to explore our website and get to know us.
The Monastery of Saint Clare is situated on 17 acres of land in Langhorne in Bucks County, Pennsylvania. This monastery was dedicated in 1977, and is home to 11 Sisters. Our foundation began in Philadelphia in 1916 and our two previous homes were both located in the city on Girard Avenue.
Poor Clares in the United States and Pennsylvania
Countess Anna Bentivoglio was a climber! From the age of five when she climbed onto a ledge in great St. Peter's in Rome (to the horror of Count and Lady Bentivoglio!), to later life. This was the aim of her life – to climb – she would do so physically and spiritually.
Her yearning for religious life began when she followed her sister, Constance, into the Poor Clares. She longed for more austerity and asked for special penances. Then Pope Pius IX commissioned the two Bentivoglio sisters – Mother Magdalen and her sister Constance- to go to America. They first moved to Marseilles, France, were incorporated into the Poor Clares of the Primitive Rule, then on to the "New World", arriving on Columbus Day, October 12, 1875. The first established monastery of the Order of Saint Clare was in Omaha, Nebraska, in 1878.
Our Community and our Monastery

A Shining Light Series of Videos

Part 1 Discovering God's Voice

Part 2 A God of Second Chances

Part 3 Wisdom from the Sisters

Slide Show